News
Technology
Trending
Social Distancing During Ramadan: Here is How HUAWEI P40 Pro Can Help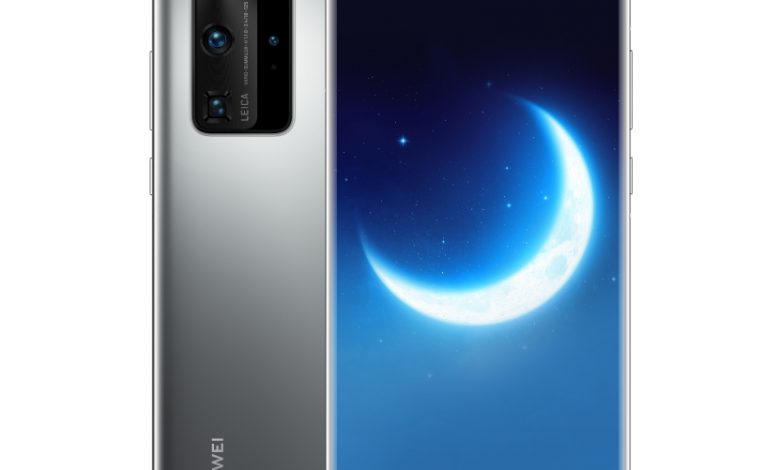 Follow Asdaf News on

Newsgate360 – Riyadh: With many of us observing social distancing, this year's Ramadan will be different. The things we are used to doing every Ramadan remain the same; however, the way we do them might be what changes a little bit. Here we have a look at how the HUAWEI P40 Pro can help bridge the gap between our family, loved ones and ourselves, in addition to keeping you entertained during this exciting month.
An Immersive and Balanced Viewing Experience
It is important to talk to and see our extended family and loved ones during Ramadan. Group video calls is a prime example of how you can do that. You can connect with your extended family and loved ones via the magnificent 6.58-inch HUAWEI Quad-curve Overflow Display that is slightly curved from the centre to all four sides of the phone. It resembles a glass filled with water and about to spill but stopped by the surface tension pulling it backwards. This display delivers a balanced yet truly immersive viewing experience. This screen is also perfect for watching all your favourite Ramadan sitcoms and shows.
Stay Connected… Powered by 5G
In order for you to be able to keep in touch properly with those that, you care about during these tough times you will need a strong and stable connection, right? This flagship comes with Kirin 990 5G; a chipset that provides unparalleled and robust 5G performance for all your entertainment. Downloading your favourite series to watch later or family video calling are seamless fast. For those of us who prefer Wi-Fi, the phone also supports 160MHz Wi-Fi 6 Plus technology featured in the full line-up, which offers high-speed connectivity with support for 2,400Mbps peak theoretical transmission speed. A revolutionary 5G experience that has you covered for all your Ramadan social distancing needs.
Capture or Record all your Favourite Ramadan Moments
It is important to keep in touch with our extended family and loved ones during Ramadan, whether by sharing with them pre-Iftar recorded videos or photos of your children engaged in afternoon Ramadan activities. HUAWEI P40 Pro comes with a 50MP Ultra Vision Leica Quad Camera. Thanks to the HUAWEI Ultra vision sensor, which comes with 1/1.28-inch CMOS sensor (one of the biggest there is!) that can capture more light than ever before. Showcase your Iftar in a recorded short clip and upload it on your social media account, or why not take a photo as the whole household is gathered, getting ready to indulge in the sumptuous Iftar before them. Every crop of your picture tells a story because HUAWEI P40 Pro captures all details. For example, you take a photo of the entire household gathered right before Iftar and you later want to crop a precise photo from the dining table to highlight to your loved ones the delicious meals prepared. You can easily do that with HUAWEI P40 Pro.
The Camera setup also includes a 40MP Ultra Wide Cine Camera for recording clips in 4K quality and a ToF camera for taking stunning photos with Bokeh effects. Up front, HUAWEI P40 Pro sports a dual selfie camera setup consisting of a 32MP selfie camera and a Depth Camera, you can take beautiful selfies with amazing details and even record video clips in 4K quality!
Enough Power to last with you All Day and Night
We probably spend more time using our phones during Ramadan, staying in touch with those that aren't close to us via video calls, chatting with friends and family or perhaps the number of times you end one video conference and hop on to the other! All these might be a bit power draining right? Well, need not to worry because HUAWEI P40 Pro comes with an increased battery capacity of 4200mAh that is capable of sustaining power for long durations. Additionally the phone comes with a 40W HUAWEI SuperCharge, which recharges the battery faster than ever!
Closer and Clearer: Image and Audio
You can also get a bit creative with your videos this Ramadan. Try Audio zoom. As the entire household is enjoying the after Iftar gathering out in the house garden. Take out your HUAWEI P40 Pro and start recording right from the comfort of the couch you are lying on. As you are recording zoom into each one individually, their image gets closer but so does their voices!
The Art of Perfecting Pictures
Taking a perfect photo is certainly not an easy task, especially if there are many people in the background, kids running, playing and having fun. Nevertheless, you want that photo of your family around the dining table full of goody goodies so bad! Thanks to AI Golden Snap, HUAWEI P40 Pro's AI Best Moment feature will pick out the best shot with right posture and expressions, giving you the perfect shot. To top it off, if someone comes in the way of the shot you can easily edit them out with a tap of AI Remove Passerby, while AI Remove Reflection will remove any reflections from silverware or glass.
Bring Everything Far Close to You
Whether it is a photo of the full bright moon or perhaps that famous landmark which is visible form you room's window! With 50x SuperZoom in HUAWEI P40 Pro camera setup, even the furthest of objects are near.
These are ways how HUAWEI P40 Pro will help you this Ramadan while social distancing. It is also worth mentioning that the phone comes with HUAWEI AppGallery, Huawei's official app marketplace with many local and global apps across 18 different categories waiting to be downloaded on your phone.