Technology
Trending
HUAWEI AppGallery Presents Best Apps to Keep you Healthy and Well-Fed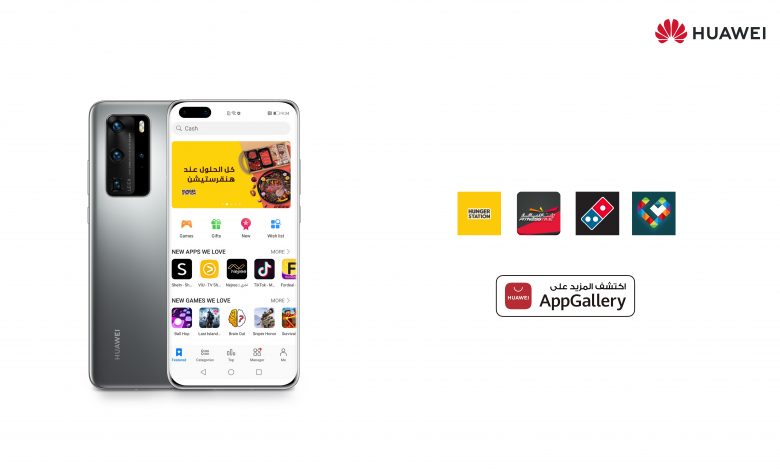 Follow Asdaf News on

Newsgate360 – Riyadh: Huawei is presenting the latest selection of the top apps for Saudi Arabia from the HUAWEI AppGallery.
The HUAWEI AppGallery is the official app platform for Huawei smart devices, which offers the best local and international apps to users in the Kingdom.
Today the Huawei AppGallery has over 400 million monthly active users, and ranks among the top three app marketplaces worldwide. The AppGallery is focused on providing the highest quality apps to users, with apps that have been specifically developed to make the most of the advanced features of Huawei smart devices.
By only providing apps that have been tested and verified by Huawei to comply with the highest standards of security and user experience, the AppGallery has become a trusted platform for users looking for the latest content and apps from local and international content sources and developers.
The AppGallery includes a number of features to help users to discover the best content which will suit their needs and tastes, including apps specifically developed for the Saudi market and Saudi audiences. Apps are available across 18 content categories, and the AppGallery includes search functions, reviews and recommendations to enable users to quickly find their favourite content.
The AppGallery also includes a 'Wish list' function, so if a user cannot find a specific app on the platform, they can add the app to their list and when the app becomes available they will automatically be updated. The content on the AppGallery is constantly being updated, with new apps added all the time, bringing more choice and more convenience to Huawei smart device users.
This week's selection focuses on some of the best apps to keep you healthy and well-fed:
Nahdi: The Nahdi Online App provides all your daily pharmacy and prescription medication needs to your doorstep. The app features exclusive offers, and the ability earn and redeem Nuhdeek points. The app also includes a Pharmacy Locator to find the location and information about your closest pharmacy.
Fitness Time: This is the app of Fitness Time, the biggest sports center network in the MENA region. The app is designed for both members and non-members to learn more about Fitness Time, get details about online fitness sessions, and manage membership.
Domino's Pizza: Order from Domino's Pizza Saudi Arabia easily and easily from anywhere from your Huawei mobile device. The app for Domino's includes menus, ordering, order tracking and store locator map.
Hungerstation: Hungerstation is the region's largest online food ordering platform, connecting thousands of restaurants across Saudi Arabia with customers. The app provides a great food ordering experience, with features such as search, secure payment and live support.