Technology
Trending
HUAWEI AppGallery Highlighting the Best Apps for Saudi Arabia
Offers Apps Designed to Give the Best Experience for Huawei Smart Devices Users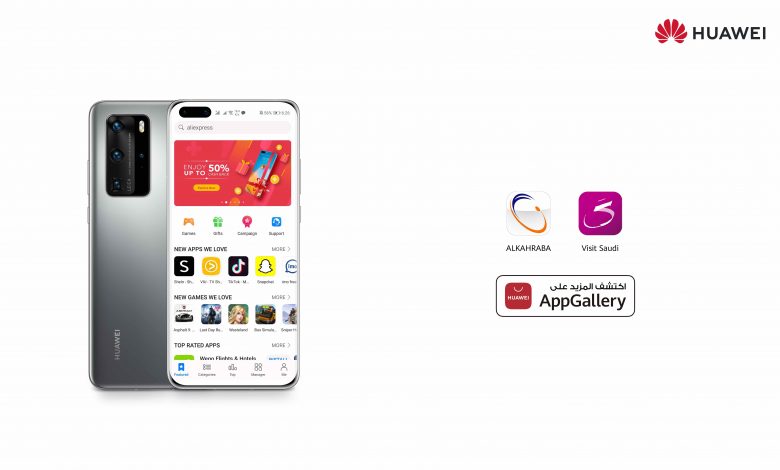 Follow Asdaf News on

Riyadh –
:
Huawei Tech Investment Saudi Arabia Company is promoting the top selection of apps for Saudi Arabia that are available through the HUAWEI AppGallery.
The HUAWEI AppGallery is the official app platform for Huawei smart devices, providing Huawei users with a trusted platform for all of their content needs.
The range of content in the AppGallery is expanding to include some of the best content available for users in Saudi Arabia, with apps to serve users' every day needs, and to deliver exciting new digital experiences that will inspire and delight local AppGallery users.
Because apps in the HUAWEI AppGallery are developed specifically to run on HUAWEI smart devices, many of the apps are able to utilise the advanced features of Huawei devices to create new interactive experiences.
Huawei also verifies each app for security and data protection ensuring that users get the best quality from apps and can have the confidence that they are using them securely.
"AppGallery was first launched in China in 2011. Subsequently, a global version was officially launched in April 2018. AppGallery connects 420 million monthly active users throughout more than 170 countries and regions to Huawei's smart and innovative ecosystem" said Adam Xiao, Managing Director, HUAWEI Mobile Services in Middle East and Africa, HUAWEI Consumer Business Group. "Huawei is expanding the amount of local content available in the AppGallery in Saudi Arabia, to give our users in the Kingdom even more choice and even better experiences from their Huawei smart devices."
With a growing amount of content available on the AppGallery, Huawei has also developed features to help users to find the best content for them. Content is arranged in 18 categories, to make it easy to browse. Huawei's 'Volt Algorithm', users can get recommendations for the best content to fit their needs.
This week's selection of apps are:
Visit Saudi: From Ministry of Tourism, Visit Saudi is the official app for tourism in Saudi Arabia. Acting as a mobile tourist guide, Visit Saudi showcases the top tourism sites, restaurants, shopping malls, theme parks, hotels, beaches, museums, and gardens and more from across the Kingdom. The app includes services for tourists, including hotel booking, flight reservation, an updated event guide, and maps.
Alkahraba: Alkahraba is the official mobile app for Saudi Electricity Company (SEC). With the app, SEC customers can access a range of services from SEC including accessing billing and payments data, registering for SMS services and E-Bills and locating a customer service office.