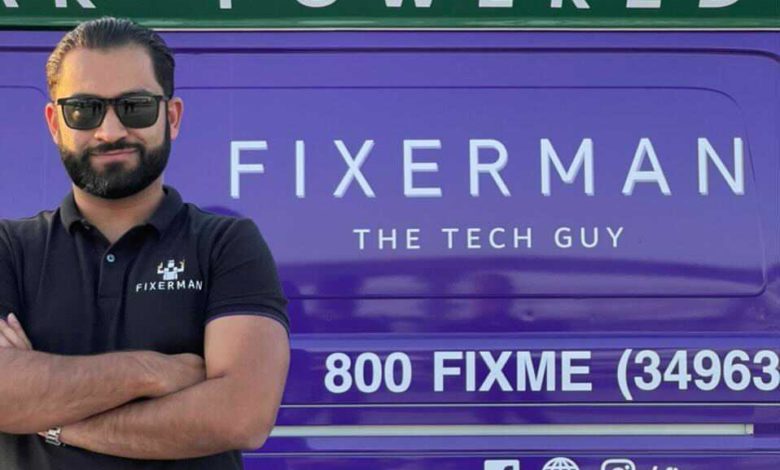 Follow Asdaf News on

Dubai –
 GEMS Education has launched its innovative GEMS Alumni programme to connect around 400,000 of its alumni from its schools within the UAE on one digital platform. The programme sets out to create an exclusive network of GEMS 'geniuses' from around the world to showcase, inspire and facilitate career successes across some of the most exciting, in-demand industries – including aviation, technology and, of course, education.
The initial rollout of GEMS Alumni includes a dedicated website and app launched for past scholars to sign up and log on to. The programme offers a range of exclusive opportunities for its valued members – from reconnecting with old friends to professional networking and access to global alumni chapters.
Another focus is career development, with alumni able to take advantage of career webinars, mentorship opportunities and industry panel discussions. As an added benefit, GEMS alumni will also have the opportunity to avail exclusive offers locally and internationally.
The number of GEMS alumni – dating as far back as 1959 – currently stands at approximately 400,000 former students who have all graduated from or attended a GEMS school at some point in their school career – all of whom are now able to access the GEMS Alumni's user-friendly app and website, opening the door to a host of professional, social, recreational and educational opportunities.
GEMS students past and present can register at: http://alumni.gemseducation.com/
Dino Varkey, GEMS Education CEO and himself an alumnus from GEMS Modern Academy said: 'After more than 60 years, you can meet a friendly GEMS face no matter where in the world you find yourself because our network of graduates and former students is truly global. I look forward to seeing the GEMS Alumni programme take off further, bringing together and opening even more doors for the many thousands of GEMS students we've had the privilege of teaching over the years."
Over the last 60 years, GEMS students have gone on to do great things all across the world with the alumni programme facilitating connections between like-minded former GEMS students working in a diverse range of sectors, industries and geographies. Each has a unique and inspiring story to tell. Below offers just a few of GEMS Education's success stories across a range of industries.
From GEMS student to Vice Principal – at the same school


Sheeba Jojo

Sheeba Jojo graduated from GEMS Our Own English High School, Dubai (OOD) in 1989, when it still occupied its original campus in Oud Metha. Sheeba earned her Bachelor's degree in English Language followed by a Master's degree in English Language and Literature in India. After completing her B.Ed., she joined GEMS Our Own Indian School, formerly known as Varkey International Private school as a teacher, and went on to teach at various institutions in Dubai and India. Sheeba then completed a Master's programme in Education from Murdoch University in 2019.
Today, Sheeba is back at ODD working as Vice Principal while at the same time pursuing a PhD in e-Learning Methodologies from Assumption University, Thailand. "I don't think many are fortunate to be given an opportunity to come full circle and serve their alma mater in a different role. I'm thrilled to be back at my old school," she says.
Sheeba encourages her fellow alumni to join the network: "GEMS alumni are brand ambassadors with a large pool of expertise across different industries and roles; they can contribute to each other's growth as well as that of the institution. It's pertinent that GEMS has set out to build a strong network of alumni; one that steers meaningful change across the globe. It is the best support system that anybody can wish for. Through the power of technology and its potential to bring people together, GEMS alumni can draw on each other's expertise across the globe to make an impact."

Helping connect the world at Facebook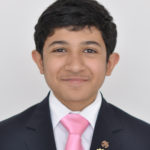 Akash Subramanian graduated from GEMS Modern Academy in 2014, after which he studied Computer Science at the University of Pennsylvania. Today, he works at Facebook in California, having pursued a career in technology inspired by Steve Jobs and Elon Musk. He was drawn by both entrepreneurs' unique abilities to build elegant solutions to solve real-world problems.
"I realise that I am privileged to be where I am today," says Akash. "And I
owe it to my teachers and a lot of people who guided me every step of the way. I'd like to pay it forward and offer my support to anyone who aspires to work in the tech industry. I think there is a lot of value in talking to people who have walked the path you are interested in taking and learning from their experience. At the same time, people also like to share their experiences with others. An alumni network offers a platform for both groups of people. Personally, I would also love to be able to find out what my schoolmates are up to and reconnect with them."
Serving up tasty dishes for ex-President Barack Obama


Aamir Hashmi

Aamir Hashmi graduated from Cambridge High School, Abu Dhabi in 2012 and has been on an extraordinary journey ever since he made the decision to discontinue his studies in Business Administration and switch to the culinary arts. His career started in the restaurants of the Ritz Carlton JBR, before taking him to the GCC Summit, serving high-profile guests including former US President Barack Obama. He then competed internationally as part of the Emirates Culinary Guild under-25 team and won second place, before working at a two-Michelin-star restaurant in Barcelona.
"Working with chef Paco Pérez introduced me to new modern gastronomy. It was such a fulfilling experience. I account a lot of my skills to it," says Aamir.

Aamir cooking

Aamir looks forward to the opportunities he will receive from joining the GEMS Alumni Programme: "The alumni association is a great medium for networking and support. Nothing makes me happier
than the chance to inspire someone to pursue their passion as a career. Let's connect!"

Spreading his wings: GEMS pilot
Basim Gondal graduated in 2010 from Wesgreen International School – Sharjah. Knowing that he always wanted to get into aviation, he joined Alpha Aviation immediately after school and completed his airline transport pilot licence (ATPL) and became a pilot with Air Arabi. He's currently pursuing a Master's degree in Aviation Management. Basim says: "Becoming a pilot is a lot like becoming a doctor; you never stop studying!"
Basim credits his passion for airplanes and flying to his parents who have both worked extensively in airport management and planning as well as traffic control. He recalls looking at planes as a young boy while sitting in their home garden and being fascinated by the science behind these magnificent machines and is happy to have realised his dream of flying them.
Basim, as someone who is new to an alumni association, explains: "It's a great way for graduates to keep in touch. These days, it's hard to lose touch with friends given that you're probably connected through social media but you lose in touch with those classmates and peers that you were not necessarily friends with. An alumni association helps you remain connected to all these faces from school and you never know who ends up being your new colleague or next-door neighbour."
Your neighbourhood superhero: Fixerman
Jassim Bangara graduated from GEMS Modern Academy in 2005. He started working while still completing his higher education at Western University in Canada – a decision driven by his ambition to one day work on Bay Street (the Wall Street of Canada). Even with the 2008 financial crisis making things harder, Jassim did not give up and finally realised his dream when he was hired by a Bay Street firm. Unafraid to challenge himself outside his comfort zone, he then moved to Hong Kong for a number of years, before finally deciding to return to Dubai to help out with his family's business, giving back to the society that had raised him.
In 2018, after breaking his phone and having to find the best way to fix it, Jassim decided to start Fixerman. 'A superhero tech dude', Fixerman fixes phones, laptops and tablets at your doorstep in the world's first solar-powered mobile service studio, which Jassim's team designed and patented. The company encourages reusability and sustainability while adhering to the highest standards. On the side, Jassim works as a strategy consultant at Deloitte.
Jassim says: "For students, the Alumni Programme can be a source of immense inspiration and a guiding force in their respective careers. For alumni, it is a way of passing on lessons learned to their juniors and a great platform to reconnect with former class and school mates. In many aspects it could also help expand their existing network which could positively impact their work and/or business. And for all teaching fraternity, it is a standing testimony of the exciting journey from being a student to an adult. In my view, all stakeholders stand to benefit from an alumni association."
Hardware design engineer who helped bring 5G to India


Vrunda Shah

Vrunda Shah spent all her school years at GEMS Our Own English High School, Sharjah, where she enjoyed myriad opportunities to develop her skills and nurture her interests and talents. "The opportunities I got in school were countless, and my teachers, supervisors and especially the principal supported me and nurtured my skills. I wouldn't be who I am without their support," she says.
Vrunda always wondered how she could use her passion and skills in technology to make a difference in society. So, after completing her BTEC in Electrical and Electronics Engineering from the National Institute of Technology Warangal, she joined Intel, where she worked in a team that was responsible for creating chips for different devices to bring 5G to the Indian market.
Vrunda is convinced this is important, because it will help make communication more seamless across both urban and rural India. She is sure it will have a drastic, positive impact on the future of education and healthcare in the country.
"As a GEMS alumna, the alumni platform plays a pivotal role in networking, growing and shaping one's personality," says Vrunda. "Reaching out to people from various backgrounds, instilling a connection, and developing together is the cherry on top. The GEMS Alumni programme is vital, as it brings the community together, especially during these difficult times. It helps us tackle challenges, motivates us to become better individuals and future leaders. I would definitely encourage my fellow alumni to join, as we help to make a difference in each other's lives. This is an opportunity to give back to the community."