Technology
Trending
F5 Networks champions ME and Saudi Arabia's digital transformation trajectory and ability to adapt to unprecedented change
Emphasis on the importance of tech-driven solutions and "Human first" approach during COVID-19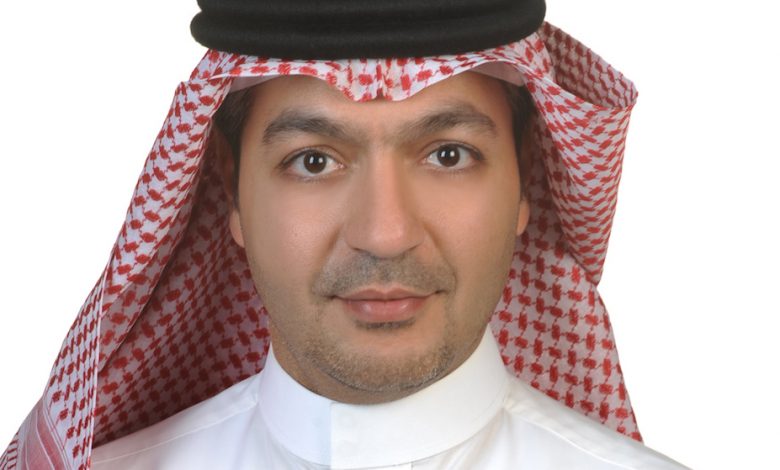 Follow Asdaf News on

Newsgate360 – Riyadh: F5 Networks today emphasised the importance of digital transformation as Saudi Arabia and the Middle East region continues to adapt to unprecedented change.
Speaking at a virtual press conference hosted in Riyadh, Mamduh Allam, F5's Regional Director for Saudi Arabia and North Africa, described how a convergence of trends and developments, including COVID-19,is prompting organisations to review application delivery strategies and scale associated business continuity infrastructures.
"As the global workforce self-isolates, technology becomes a bridge that keeps us all connected, with code becoming a language that transcends borders and unites us all," said Mamduh Allam, F5's Regional Director. "But it isn't just about digital code. It is also about our human code and how we strive to support each other and our wider communities."
Europe, Middle East and Africa in a strong position
Pointing to new figures from F5's flagship State of Application Services (SOAS) report, Allam described how the Europe, Middle East and Africa (EMEA) region finds itself a strong position to adapt to intensifying imperatives for change, and take its digital transformation ambitions to the next level.
According to the research, 91% of surveyed EMEA organisations now have specific digital transformation execution plans in progress. This compares to 84% in the USA and 82% in the Asia Pacific, China and Japan (APCJ) region. 66% of EMEA respondents also said they depend on applications to run their business – the highest of any region worldwide. Furthermore, 88% claimed to be leveraging multi-cloud environments, compared to 87% in the Americas and 86% in APCJ.
"Today we're seeing organisations in Saudi Arabia and the Middle East – irrespective of industry or function – becoming more application-centric in order to boost innovation, move faster, and adapt to increasingly nuanced user demands."
"In fact, many are now moving beyond the first phase of digital transformation — business process automation — and starting to scale their digital footprint with purposeful technology as it relates to cloud, automation, and containers."
Allam also emphasized that Saudi Arabia's nascent human and technological potential puts the country in an advantageous position moving forward.
Figures from the Saudi Arabian General Authority for Statistics indicate that 58,5% of the population is under the age of 301, whereas mobile subscribers stood at 43.8 million in 2019, representing a 129% penetration of the total population2. At the same time, estimates cited in recent E&Y report (Unlocking the digital economy potential of the Kingdom of Saudi Arabia) indicate that 5G penetration is set to grow at a remarkable compounded rate of 103% over the next decade3.
Last year, the Council of Ministers endorsed a five-year strategy for the communications and information technology sector. Saudi Arabia's 'ICT Strategy 2019-2023' features 13 priorities aligned with the goals of Saudi Arabia's Vision 2030 and linked to eight distinct programs4.
"Today's specialisms are tomorrow's norm," said Allam. "It is our collective responsibility to support, nurture and develop the talent required for future digital transformation. That is why businesses like need to ensure they play influential roles both in terms of providing training and career opportunities, but also through collaborations with industry, educational institutions and government."
The new face of F5
Allam explained how F5 in now in its best position yet to help organisations break down restrictive operational silos and fully harness the power of digital transformation.
"No matter where our customers deploy their apps, our goal remains the same: more agile application deployment and management, without giving up security or performance," he said. "We intend to reach every app, anywhere, with services that span from the inception of code to application delivery."
F5's ability to do just that has been boosted by two recent acquisitions.
The acquisition of NGINX was finalised in May 2019, significantly enhancing F5's ability to deliver enterprise-grade services for all applications – traditional and modern – wherever built or deployed. NGINX stands out as a trusted open source leader in web and application server technology, providing cloud-native support for container-based microservices environments and new application services such as API Management.
"Together, F5 and NGINX bridge the gap from applications to infrastructure, and from developer to operations," said Allam.
In January 2020, F5 introduced NGINX Controller 3.0, the first major product as a combined company. The first in a new series of releases, the cloud-native application delivery solution helps organisations increase business agility, mitigate risk, and enhance digital experiences.
"Controller 3.0 provides the foundation for developer and DevOps self-service, at scale. We've designed the user experience to be centered on the asset that businesses care about most: their apps. This is a big departure from previous infrastructure-centric solutions," Allam added.
In January 2020, F5 also completed the acquisition of Shape Security, a leader in online fraud and abuse prevention, adding protection from automated attacks, botnets, and targeted fraud to F5's portfolio of application services.
The union offers organisations comprehensive, end-to-end application security, potentially saving billions of dollars lost to fraud, reputational damage and costly disruptions to critical online services.
"We now have the most comprehensive set of capabilities of any solution provider along the application data path and, importantly, these exist in variety of consumption and deployment models," said Allam.
Helping enterprises, governments and communities
The reconfigured F5 means it is well positioned to help organisations during, and beyond, the Coronavirus pandemic.
In addition to helping clients in key sectors such as healthcare, government and finance adapt to new ways of working, additional efforts have been made to support to those that need it most.
Among other initiatives, technology grants are now available to support non-profits with technology infrastructure responses to COVID-19, and an employer-matched relief fund is aiding eight international non-profits around the world.
F5 is also offering a range of free software solutions to assist the healthcare, non-profit and educational sectors with escalating remote access, web traffic and security-related challenges. This includes a free year of NGINX Plus – a powerful software load balancer, web server, and content cache built on top of open source NGINX – to handle web traffic surges.
"Our guiding principle at F5 is more applicable than ever: do the right thing – for each other, our customers, our shareholders, our community, and the world," Allam concluded. "We believe if all decisions are made through this lens, decision-making becomes much more focused and efficient. Importantly, it also reflects the 'human-first' culture of our company."