News
Trending
Continental Focusing on Production of Special Tyres for Electric Vehicles
Continental developing tyres for electric cars, buses and trucks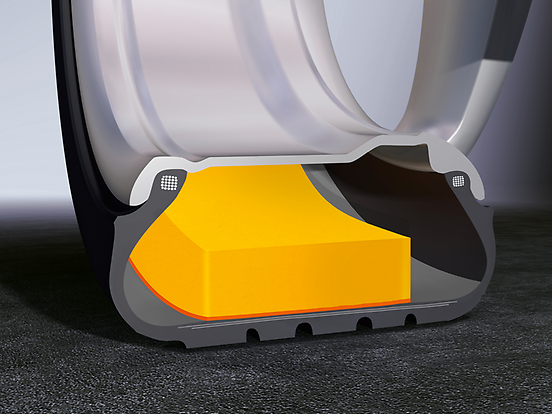 Follow Asdaf News on

Dubai –


:
Premium tyre and automotive manufacturer, Continental is reinforcing its focus on tyres specially designed for electric cars, buses and trucks as it furthers its support for future mobility initiatives. The German brand now offers 100 models suitable for electrically powered and hybrid vehicles, positioning itself as an industry leader as Middle East countries seek to expand the footprint of electric vehicles across the region.
Despite only presenting its first tyre for electric vehicles in 2012, among its current range of 100 tyre models is the Conti.eContact, found on cars such as the Renault Twizzy and Zoe, as well as the SportContact 5, which can be found on the Tesla Model S. Continental is also in the process of manufacturing commercial vehicle tyres such as the Conti Urban HA3 for electric line-service buses.
According to industry reports*, electric vehicle adoption in the Middle East is set to register a compound annual growth rate of 6.8 percent from 2020–2025 with countries such as the UAE and Saudi Arabia set to offer incentives to boost economic diversification and increase energy-efficient cars in their markets. These include free charging stations, exemption from registration fees and even free parking.
Vehicles with electric and hybrid drivetrains are heavier than their conventional counterparts, yet are still expected to perform on wet and dry roads, offer precise steering and very low rolling resistance.
As such, when developing tyres for electric vehicles, tyre developers need to modify both the tread pattern design and the tread compound to ensure the tyre is performing at an optimum level. Very low rolling resistance is achieved by a blend of tread compound, tread pattern and the construction of the tire – and the sidewall in particular – as well as by keeping the overall weight to a minimum.
Continental has recognised this and has created tyres which generally have a "tall and narrow" shape to reduce rolling resistance, which helps increase range. Continental has also found a way to reduce tyre noise on the road. This can be achieved by adding a kind of foam inlay to the tyre, using what is called ContiSilent technology.
Customers can visit Continental-tyres.com to learn more about Continental's tyres for electric vehicles.