Variety
Trending
Coffee Lovers Celebrate International Coffee Day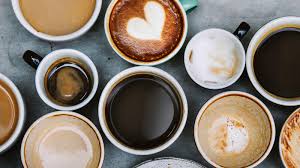 Follow Asdaf News on

Riyadh – Asdaf News:
The first of October is International Coffee Day. It is regarded as a celebration of the diversity, excellence, and enthusiasm of the coffee industry on a global scale.
It is a chance for coffee enthusiasts to spread their enthusiasm for the brew and show their support for the numerous farmers whose lives depend on the aromatic commodity.
Throughout the year, numerous nations around the world observe their own national coffee days. In order to create a single day of celebration for coffee enthusiasts around the world, the Member States of the ICO decided to organize International Coffee Day on October 1 in March 2014.
International Coffee Day symbolizes coffee beans that have travelled daily from tropical Africa to the breakfast cups of homes all over the world for more than 600 years, and their preparation for consumption is a fantastic illustration of metamorphosis.