News
Trending
'Cityscape Global Exhibition' Ends with Over 160,000 Visitors and Investments Above SAR110 Billion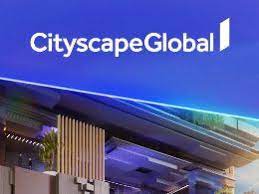 Follow Asdaf News on

Riyadh – Asdaf News:
The "Cityscape Global Exhibition," which was taking place in the Malham, north of Riyadh, Riyadh International Exhibition and Convention Centre, wrapped up on Wednesday.
The exhibition was put on by Tahaluf, one of the organizations that make up the Saudi Federation for Cyber Security, Programming & Drones (SAFCSP), and it attracted over 350 exhibitors, 10,000 foreign investors, a lineup of over 300 speakers, over 160,000 attendees, and investments exceeding SAR110,000,000,000.
Faisal Al-Khamissi, the chairman of the board of directors of SAFCSP, the founding partner of Tahaluf, emphasised that without the motivation offered by His Royal Highness Prince Mohammed bin Salman bin Abdulaziz, the Crown Prince and Prime Minister, the ambitious accomplishments of the exhibition would not have been possible.
Al-Khamissi emphasised the exhibition's immediate impact, noting that more than 3,800 housing units worth a combined SAR3,800,000,000 were reserved through the National Housing Company (NHC).
The indirect economic impact on Riyadh, which he noted topped SAR 94,500,000, was also underlined. He noted that registration requests for the following year have already surpassed this year's registrations by a factor of four.
Al-Khamissi also reaffirmed Tahaluf's commitment to luring international events like the "Cityscape Global Exhibition" and "Black Hat" as well as launching new Saudi brands like "LEAP" and five more forthcoming occasions over the course of the following two years.
Also receiving his gratitude were Vice Minister Eng. Abdullah bin Mohammed Al-Budair and Minister Majid bin Abdullah Al-Hogail of the Ministry of Municipal and Rural Affairs and Housing.
The "Cityscape Global Exhibition" is regarded as the largest real estate expo in the world, and the Kingdom is hosting a special edition with investments totaling more than SAR 110,000,000.