Variety
Trending
Al Attiyah Wins 17th Qatar Rally Title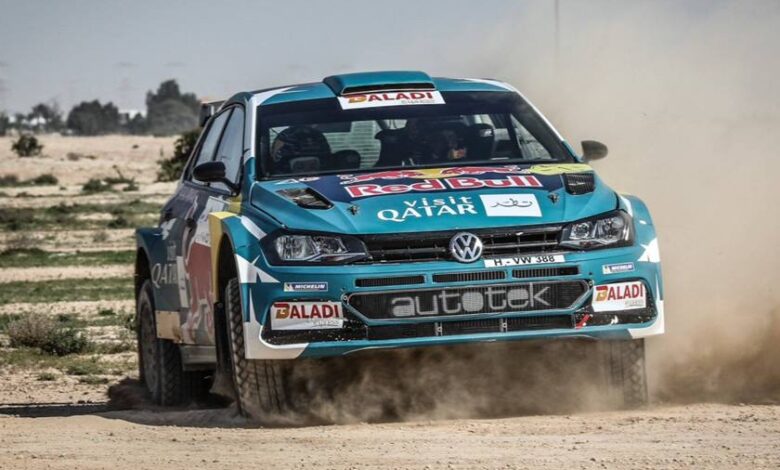 Follow Asdaf News on

Doha – Asdaf News:
The second round of the 43rd Middle East Rally Championship's Qatar International Rally 2023, which was held over three days and featured a prestigious field of competitors, was won on Saturday by Qatari driver Nasser Saleh Al Attiyah.
Al Attiyah won the Qatar Rally for the fourth time in a row after the years 2019, 2021, and 2022, even though the COVID-19 epidemic prevented the 2020 edition from taking place. Additionally, he won the 2004 race, but it was excluded from the Middle East Rally Championship.
The Qatari champion won his 17th Qatar Rally title, bringing his total of victories in the Middle East Championship to 83 out of 225 rounds. This improved his prospects of winning his 19th Middle East Championship crown.
Nasser Saleh Al Attiyah and Mathieu Baumel of France won the race in a Volkswagen Polo GTI with a timing of 1 hour, 44 minutes, and 07.4 seconds.
Mads Ostberg of Norway and Patrik Barth of Sweden finished in a Skoda Fabia Rally2 Evo in second place with a timing of 1hr 44min 19.6sec.
Norway's Andreas Mikkelsen and Torstein Eriksen, driving a Skoda Fabia Rally2 Evo, finished third with a timing of 1 hour, 45 minutes, and 44.9 seconds.