News
Trending
TBI names Salem Al-Jalabi as its new Chairman and President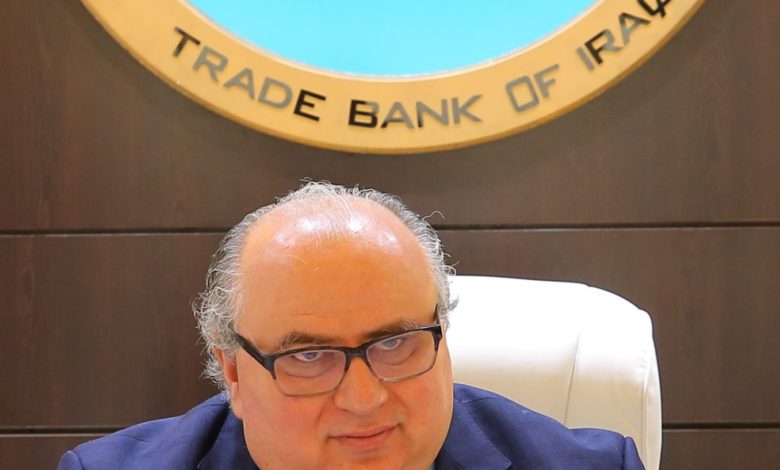 Follow Asdaf News on

Abu Dhabi –


:
Trade Bank of Iraq (TBI) announced that it has named Salem Jawad Abdul Hadi Al-Jalabi as the company's Chairman & President effective immediately under the directive of the Iraqi Prime Minister Mustafa Al-Kadhimi.
Al-Jalabi will oversee and manage the operations of the biggest Iraqi bank whose exceptional and unprecedented financial performance has resulted in it being ranked as one of the best regional banks and the safest bank in Iraq. TBI recorded a significant financial and geographical growth last year with increase in its revenues.
Al-Jalabi, who graduated from Yale University, will bring a wealth of experience as the new Chairman of TBI. He has previously held high-ranking positions across his career and most recently was the legal advisor to the current Prime Minister Mustafa Al-Kadhimi.
Salem has in-depth experience in business development, strategic planning and extensive experience in Iraqi government policies as he was involved drafting the new Iraqi constitution after 2003. He was appointed General Director of the  Iraqi Special Tribunal for Crimes against Humanity in 2004 and he also worked as an advisor to former Prime Minister Adel Abdul Mahdi.
Salem Al-Jalabi will be succeeding Faisal Al Haimus in the new position, who wished him success in his new role in the future to continue the success story the bank has achieved recently to support the reconstruction efforts in Iraq.
Salem Al-Jalabi, the newly appointed Chairman and President of TBI said, "I am honoured by the new responsibility, and I am delighted to be manage the successful team at Trade Bank of Iraq, which was able to have great achievements in the recent past."
"I value the confidence that the Prime Minister has shown in me, and I look forward to implementing a strategy that will allow TBI to achieve sustainable growth and continue building on the strong and solid foundations laid by the bank in the past years.
"We will continue to provide the best financial banking experience to customers and to develop the bank's operations to support our country's economic development. I extend my sincere thanks to Mr. Faisal Al Haimus for his years of service and dedication to the bank without which the bank would not have been in this successful position now."
TBI has also increased its presence in the country by opening over than 25 branches. Besides its strong presence in Iraq, TBI is set to offer its services to customers in the Kingdom of Saudi Arabia when its first overseas branch begins operations later this year. The bank is also planning to upgrade its Abu Dhabi office, which opened in 2017, to an asset management company and open a representative office in China.
TBI was recently ranked by The Banker's Top 100 Arab Banks for 2020, and 'Best Bank in Iraq 2020' by Global Finance magazine. The achievements come just six months after TBI announced increase in its capital to $3 billion from $2.3bn, its largest growth since being launched in 2003. In 2019, TBI registered the best organic asset growth with its asset base increasing by 36.2% to $28.8bn.
TBI achieved a robust growth in revenues and in key financial areas during the financial year 2019. The financial results show that TBI achieved revenues of USD 708 million (837 billion Iraqi Dinar), which grew by 12% over 2018, and a net profit of USD 556 million (657 billion Iraqi dinars) in 2019, an increase of 68% from the previous year.