News
Trending
Red Sea Mall emphasize on employees' bonding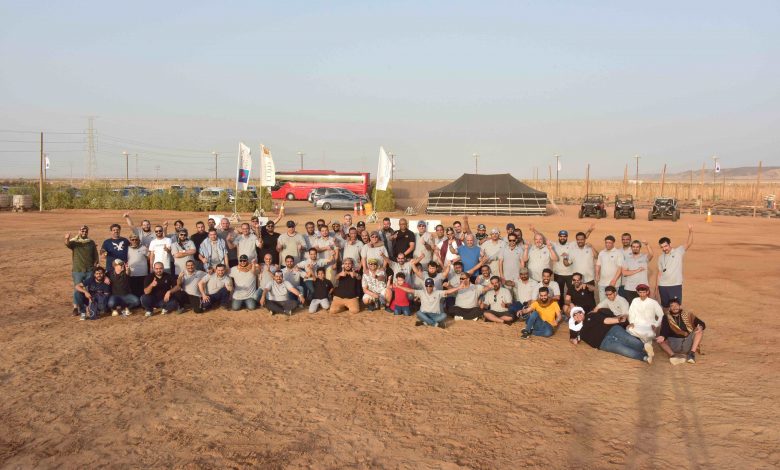 Follow Asdaf News on

Newsgate360 – Jeddah: During the month of January of this year and as an annual celebration, Red Sea Mall conducted the "Open Day" for all staff members including higher management: the CEO of Red Sea Mall, Geji Masilela, Al Rayan Gadouri, the General Manager and board members of Red Sea Markets Co Ltd., the owning company of Red Sea Mall as well as members from Intimaa for Real Estate, the operating company and a subsidiary of SEDCO Holding Group.
The "Open Day" took place at "Deratna" rest house in the city of Dhahban. The event was characterized by interactions among employees of different departments where everyone enjoyed their moments of joy and entertaining challenges. The employees participated in various interesting challenges such as: "Baby Foot", "Billiard", "Ping Pong", "PlayStation" games and "Mini Hockey".
They also enjoyed different kinds of desert adventures such as the: ATV desert racing, camel riding, horse riding, basketball, football and volleyball. A draw was organized at the end of the "Open Day" and valuable prizes were distributed.
"We are keen to revive the "Open Day" every year across the Red Sea Mall employees within the framework of social initiatives that aim to enhance communication between employees of different groups. We see that such initiative creates a positive environment between the employees and the leadership personnel. The "Open Day" allowed an esteemed gathering and a prospect for the employees to entertain and relief themselves from work patterns. It also gave them the opportunity to build and enhance the team spirit among each member", said Geji Masilela, CEO of Red Sea Mall.
Eng. Al Rayan Gadouri, General Manager of Red Sea Mall, said: "The "Open Day" event is an occasion to express to all Red Sea Mall employees our appreciation for their efforts and dedication. The involvement of employees along the" Open Day ", which included a variety of activities, is a message of appreciation and concern for employees, whether during working hours or not as we consider them, the main human resources in our organization and partners in our successes, and this day creates an incentive for them to achieve more progress in performance and strengthens their institutional loyalty".
Red Sea Mall is keen to redo the "Open Day" as an annual tradition that brings together all workers from different functional and administrative groups in an atmosphere of familiarity, interaction and harmony, to create an occasion to break out of the routine of work, for entertainment.