Variety
Trending
M Hotel Makkah by Millennium recognized as Best 5 Star Hotel in Makkah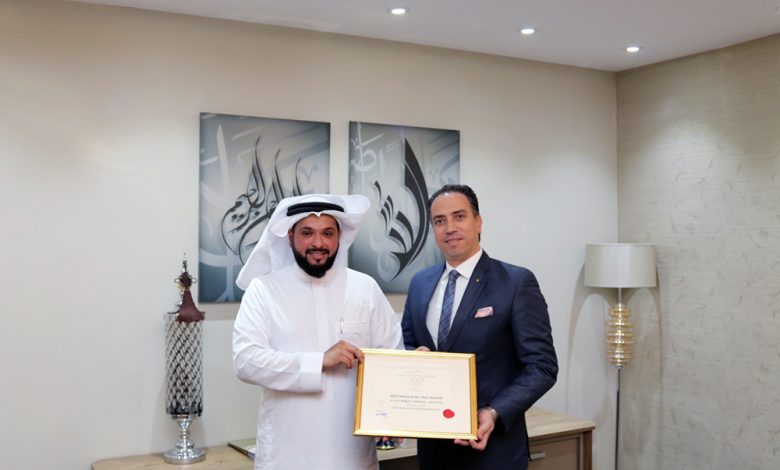 Follow Asdaf News on

Newsgate360 – Makkah: M Hotel Makkah by Millennium, the 5-star hotel located at the heart of the holy city of Makkah, wins the "Best 5 Star Hotel in Makkah" at the Gala ceremony of the Arabian Travel Awards 2019. After recently being crowned as "Best Value Luxury Hotel Award" at "The Hotel of the Year Awards", this recognition reflects quality levels of the services being provided by the hotel against the best value and a range of comprehensive facilities.
On 22 October 2019, the Gala ceremony of the Arabian Travel Awards took place at the Westin Dubai Mina Seyahi Beach Resort & Marina in the presence of top regional hoteliers, renowned public figures, and tourism and hospitality key players.
Situated at the heart of Makkah, just a few minutes' drive to the Great Mosque of Makkah, 60 minutes away from Jeddah Airport, 25 minutes from the rites of pilgrimage, M Hotel Makkah by Millennium hosts thousands of pilgrims and Umrah performers every year and is the first choice hotel for many international and regional celebrities. Comprising 785 rooms and suites, elegantly designed and equipped with the latest technologies and amenities, individually controlled air-conditioning, the hotel has two ballrooms that can accommodate more than 500 guests for any event and three meeting rooms. There are three restaurants, Tasneem, Al Multaqa and M Café. It is a modern multi-storey building of 15 floors with 12 guest elevators and 6 service elevators.
Mohamed Abdel Fattah, General Manager at M Hotel Makkah by Millennium, commented, "We are extremely proud of this achievement. It is a great honour to receive this prestigious recognition at the Arabian Travel Awards, one of the most regionally respected extravaganzas in the tourism and hospitality sectors. I would like to extend my deep thanks to the organizers of this grand event and to every member of our team who contributed to this success. The award crowns our dedication and continuous efforts in providing exceptional services that go beyond the expectations of independent travellers and aim to create a memorable experience for every guest. This recognition inspires us to further adapt and develop the best hospitality practices, and remain the hospitality partner of choice for our guests."
Arabian Travel Awards is a hall of fame platform for the Middle East where excellence is being recognized in the travel and hospitality industry. With a call of the "Best of the Best", Arabian Travel Awards attracts hundreds of hoteliers and hospitality key players every year to participate and witness the highest accolade in the travel and hospitality industry in the region.