News
A Focus on Cultural Diplomacy During QNL's 2nd Annual "Libraries Lead" Forum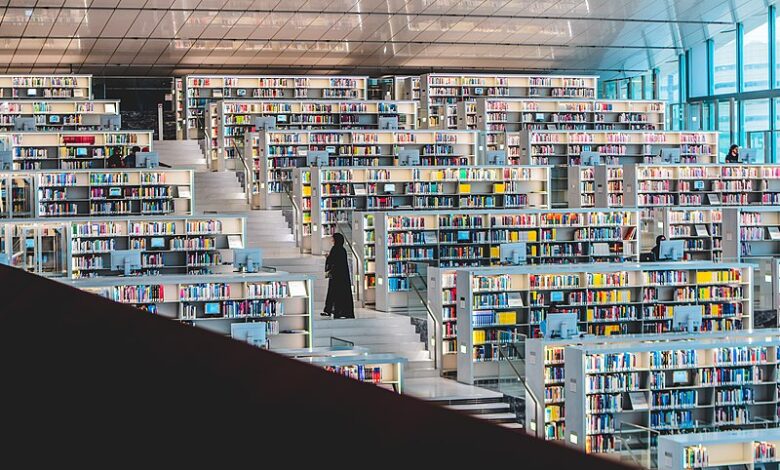 Follow Asdaf News on

Doha – Asdaf News:
The second "Libraries Lead" forum will be held at the Qatar National Library (QNL) on March 19 and 20. The subject of this year's theme is how GLAMs (galleries, libraries, archives, and museums) use soft power to advance international and domestic diplomacy.
Participants will hear from speakers representing national and university libraries, museums, and cultural institutions from throughout the world as they present their cultural diplomacy activities. They include returning cultural artifacts to their native countries, promoting cultural exchanges in the arts, sports, literature, music, science, and commerce, and developing programs that foster better relationships between various ethnic and racial groups.
Even though research on cultural ambassadorship in GLAMs is lacking, its importance is clear in the collections, programming, exhibitions, and partnerships that represent international ties and national interests. The "Libraries Lead" forum intends to draw attention to the significance of these initiatives in encouraging the sharing of viewpoints, beliefs, and cultural practices in order to fortify bonds and advance collaboration both locally and globally.
Dr. Nabhan Al Harrasi, President of the Arab Federation for Libraries and Information, along with other prominent speakers, including HE Minister of State and President of the Qatar National Library Dr. Hamad bin Abdulaziz Al Kawari, will speak at the forum and discuss the function of universities in fostering cultural diplomacy.
The forum in 2023 will once more guarantee a thriving knowledge exchange between practitioners that finds best practices, the opportunity for collaboration, and new forms of cultural involvement.
Professionals from the region and outside used their experience to assist accomplish the Sustainable Development Goals of the United Nations at the successful inaugural "Libraries Lead" forum (SDGs).
The "Libraries Lead" forum, now in its second iteration, presents a fantastic chance for librarians and cultural ambassadors to network and exchange ideas and experiences about cultural diplomacy activities.